Step by Step: How to Recognise a Fake E-shop?
Internet fraudsters are getting increasingly sophisticated, as evidenced by networks of fake e-shops that have been created throughout the past year. After-Christmas sales attract you to a quick buy for little money. However, it's important to know the sites from which we buy and if we don't know them, to check their legitimacy. Therefore, I'll guide you through the entire purchasing process, from the first googling to payment, and I'll draw your attention to all the red flags of a fake e-shop. 
I decided to buy a North Face designer jacket. Thus, the first step was to enter a keyword into a search engine.
After clicking on the first link, a serious-looking website northfaceslovakia.sk was presented to me.

After loading the page, however, I was redirected from the original address in the ad to another page with a much more general address bundyslovakia.com.
However, I continued to browse and made sure that the site had a valid https certificate. It seemed to be fine in this area, so I wanted to start picking out a jacket.
What slowed me down, however, were design errors, grammatical mistakes or the lack of contact details.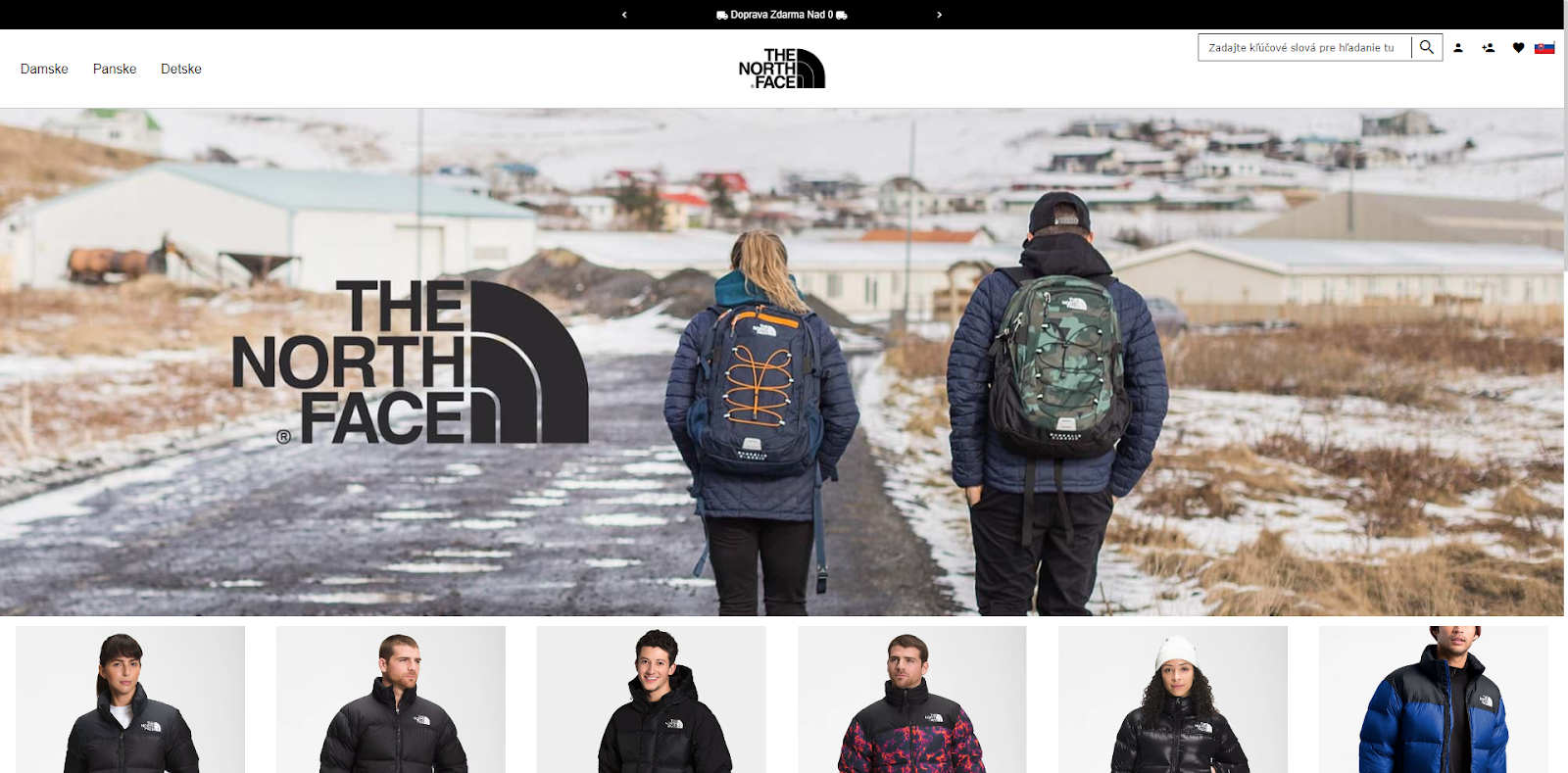 When choosing a category, the diacritics is missing and the presented promotion – Free Shipping Above 0 – doesn't have the euro symbol next to it.
So I tried to find out the terms of purchase and found other missing language translations in the footer.
The Shipping and delivery and Privacy protection pages contain general texts and no real information. 
The Contact Us subpage doesn't contain a registered office or company ID, but only a simple form.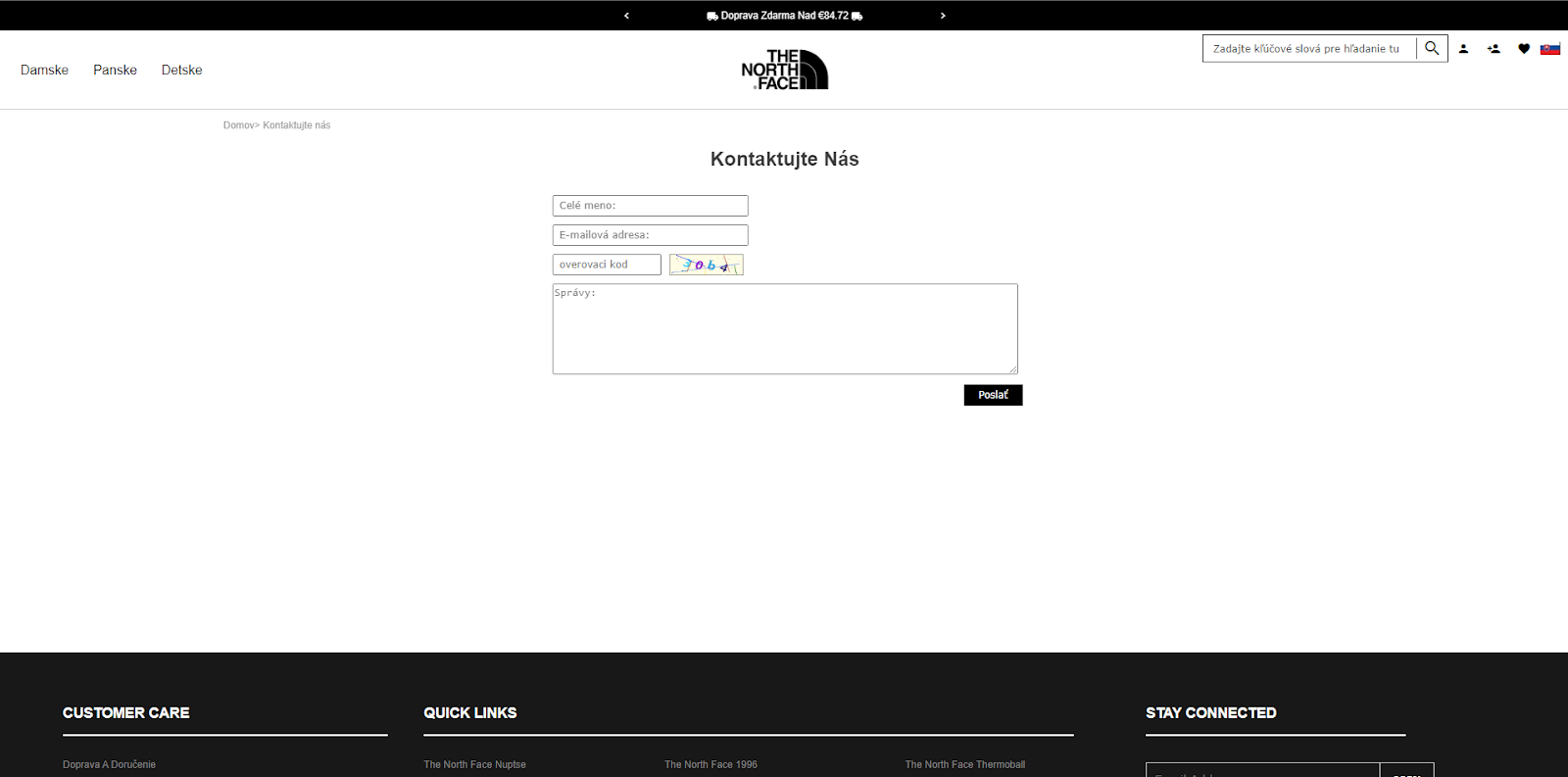 I went on to pick out a jacket. All products on the site have huge discounts and the jacket is even available in all sizes!
However, the product details are copied from the English version of the description from the manufacturer and the delivery and return tab contains different information (amount for free delivery, etc.) than those shown above in the banner. 
I threw the jacket in the basket. However, it isn't possible to get there without logging in, which means that this site can collect e-mail addresses and passwords instead of or together with money.
Here I decided to go deep and examine the code. After clicking the developer console open, I found Chinese characters in the code comment.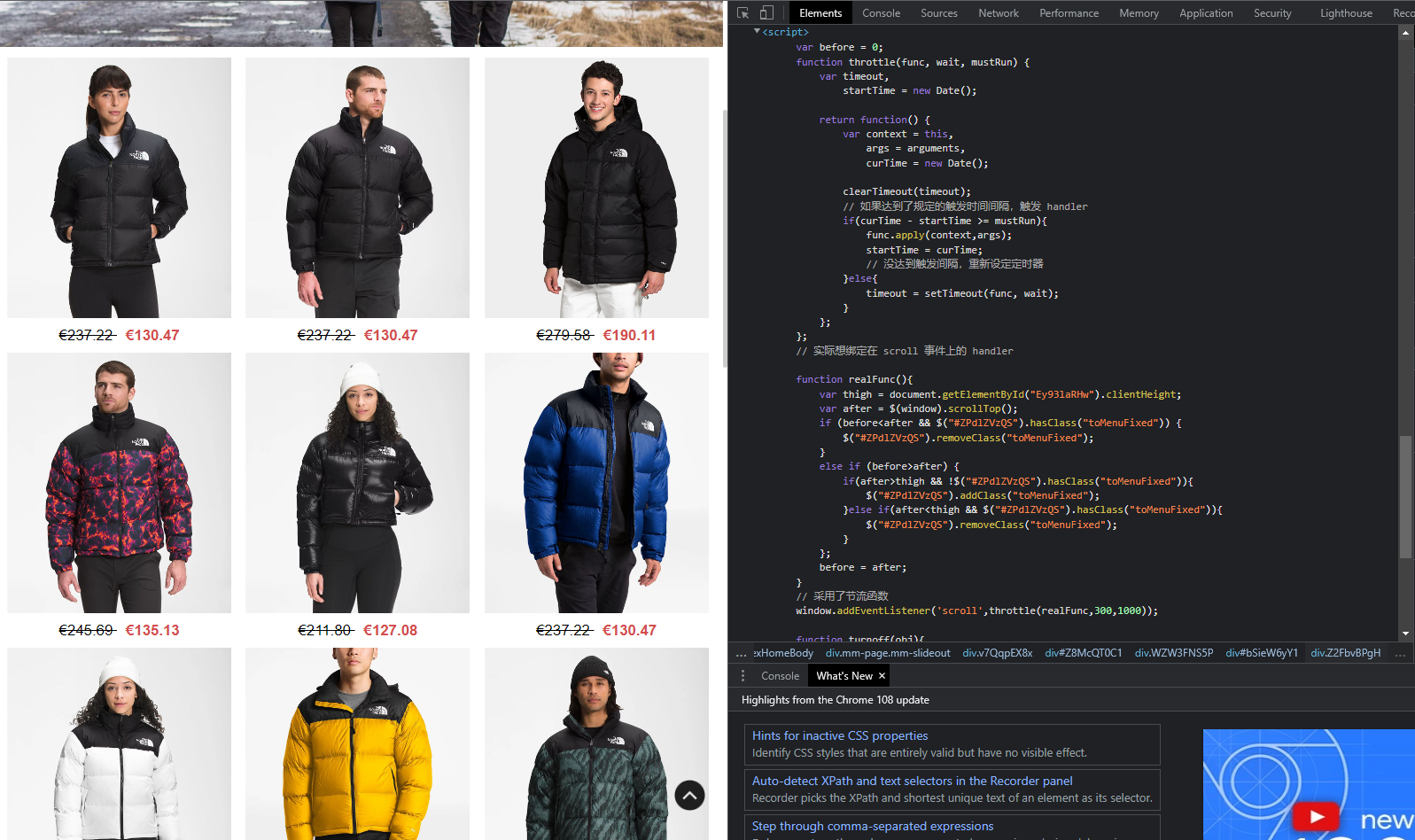 This was a definite stop sign for me, I didn't fill in the registration details and I left the page instead. It's quite likely that payment for the product would be possible only by card, and after filling in the data, I would pay and I would never see my money or the product again.
You'd better stay away from such e-shops. It's better to take a few extra minutes to thoroughly examine a site than to purchase quickly and seemingly very conveniently, but to lose money instead. Don't get fooled, shop at verified retailers and if you don't like something, contact e-shop support. It's the administrator's reaction that often tells you whether it's a serious company and whether the seller really cares about your satisfaction.