New
When sport, nature, work and our partners come together, the result is a great event
One of our most memorable teambuildings, a few years back, was the one at the Cottage at Zelené Pleso. At that time, it wouldn't have occurred to us that we would connect with Zelené Pleso in any other way than relaxing, and that 3 years later we would become a partner and co-organizer of the Run to the Cottage at Zelené Pleso.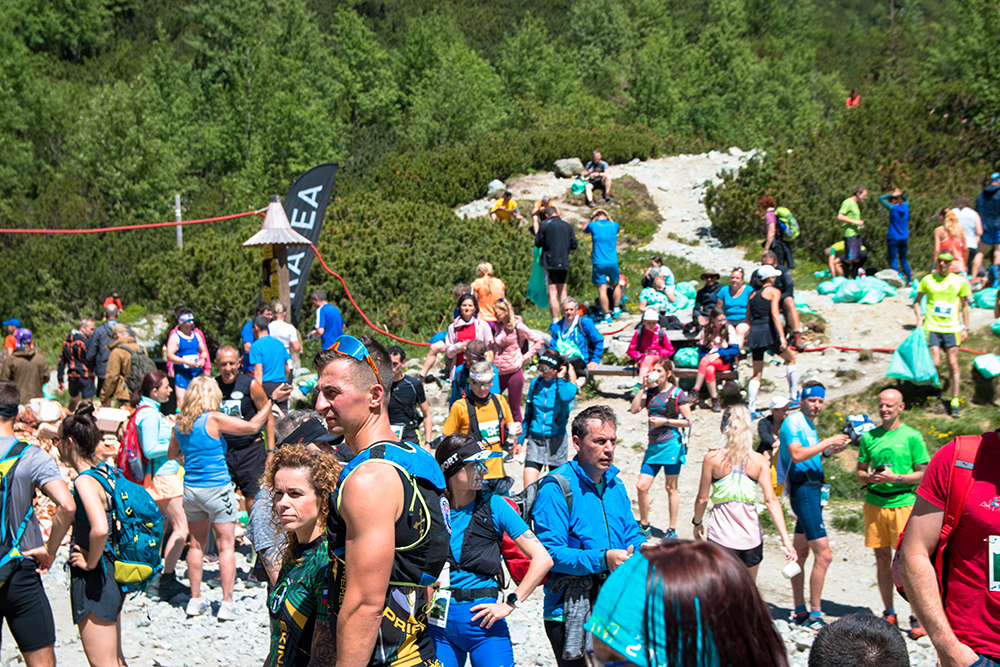 We like challenges and becoming a partner of this event was a challenge because its 17th edition was organized after the covid break. And although the race had and has long had its supporters, the world after 2 years, when a lot of sport activities stopped, woke up somehow suddenly and today races jump at you from every corner. Sometimes you really have a problem choosing how and where to spend the given weekend. The challenge that we received was to cover the project marketing-wise and organizationally.
Our task was to fill the places with racers, bring them something new after 17 years and ensure that it was such a memorable weekend for them that they would want to repeat it next year.
We grabbed this challenge with enthusiasm, because how often do you have a chance to cooperate with a successful athlete who represented Slovakia at the Winter Olympics twice?
The first step of our work was a short brainstorming and auditing of previously used forms of promotion of the event. Over the past 2 years, we've learned to live in the online world and therefore all our communication went this way. We had regular status meetings and we solved tasks KANBAN-style, so that we wouldn't have to deal with 7 things at the same time.
The first organizational call with Michal took place on April 19, 2022 – we saw each other in person for the first time on June 11, 2022, i.e. the day before the race.
So we had less than two months to prepare.
However, you need to have the registration running much earlier so I don't have to tell you that the first 3 weeks were therefore hectic 😀.
They resulted in a new logo, a new website www.behnazelenepleso.sk,a design of towels with special graphics of the event, a design of marketing communication and a design of leaflets or race numbers.
After this crazy three-week period, we didn't have much time left before the start and so we watched as the starting field was being filled, we evaluated and operationally improved marketing activities, called for sunny weather, looked forward to the weekend in the Tatras and actively communicated with our client ECO Krabičky s.r.o. Thanks to this cooperation, we managed to upgrade the Run to the Cottage at Zelené Pleso to a really green one :).
On the race day, the racers could eat and drink from ECO degradable products, reducing the amount of plastic that would otherwise be used. Likewise, the starter kits were in decomposable ECO bags.
We enjoy connecting our partners and we're happy when we manage to coordinate values, as was the case now. How the run ended can certainly be seen in the photos – according to our modest survey among the participants, the result was apparently excellent. And the IT Girls or other members of the alkanklub who took care of the course of the event, will surely be happy to confirm it for you 🙂