Workshop: What we managed in one day in bart.sk
I'll start at the end. It was a delightful day with great people. Two of them are our colleagues now. Katka and Peťo, welcome! We hope that you'll enjoy your stay with us and that you'll be happy.
Back to square one. The previous Frontend Masters was dedicated to the Crossuite project. Our colleagues Erik, Peťo and Lukáš introduced us to a project that improves life in the field of health, they talked about its beginnings, improvement and the responsibility they have. But what do we care about theory? Better to experience it once than watch the event over and over. But if you haven't seen it, you have to see it at least once. ?
And what happened next?
We found the right date and one fine Friday we agreed to meet on our premises. We got to know each other, went through basic information, introduced the project and got to work. As the new functionality needed to be designed, implemented and tested, our candidates were divided into backend, frontend and testers.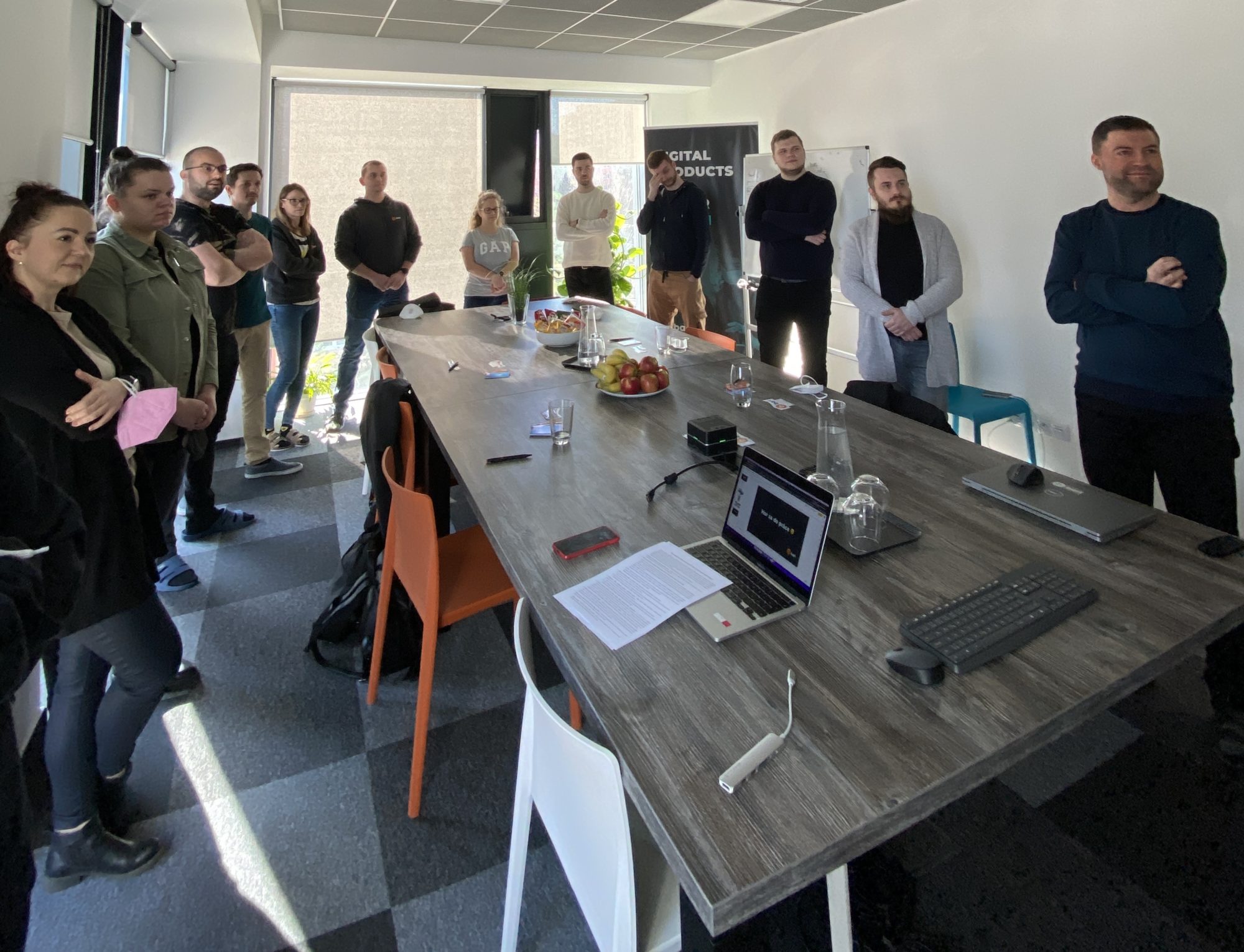 There's a saying that there's no cake without work. In our case, there would be no pizza without work. And wings. And some burgers. We ended the first half of the day, full of introductory analyses and proposals, with lunch.
Some would say it's hard to work after lunch. And maybe it would be me who wouldn't feel like it. However, our colleagues were fired up and so they started testing the feature. They removed a few bugs, fine-tuned it to perfection and successfully handed over the "product".
It was a great day for me. We met new people who understood each other and cooperated from the very first moment.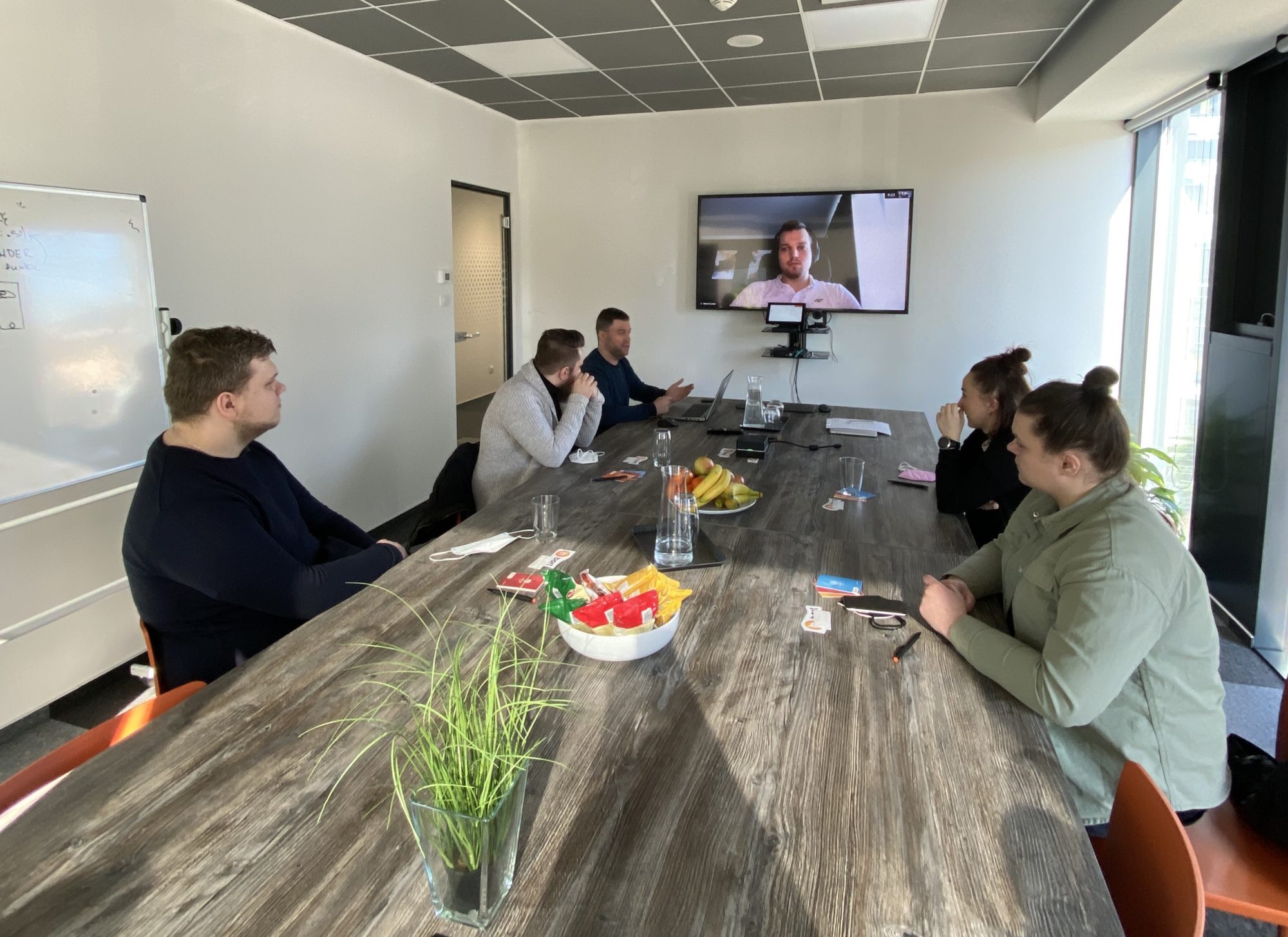 What we learned
There's nothing like a well-done analysis.

Ask. No matter what.

There's plenty of room for good people everywhere.
What did the participants say about the workshop?
Before the workshop, I was a little stressed about how it would all work out. The moment I got there, the stress had subsided. The atmosphere was friendly, the people were kind, helpful. I've felt pleasantly all day. I consider such a workshop day to be a beneficial experience, because for the first time we could try what one of the working days looks like ?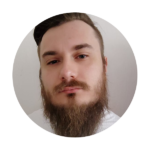 Personally, I didn't know what to expect from the workshop. But since it was about my project, which I was supposed to join in a few days, I thought it was a good opportunity to get to know it better. And at the same time meet future colleagues. I was a little worried that I wouldn't know much, since I'm starting as a junior and I still have a lot to learn. However, my future colleagues were very accommodating and all my questions were answered, even several times, however trivial they were.
From the beginning of the workshop, there was a very relaxed, friendly and even homely atmosphere in the workplace. Everything went so naturally. Right from the start, I felt like I fit in with the team. The only regret I have is that it happened so quickly, because when you do something that you enjoy and when you feel good, time flies. It's really given me a lot. I got acquainted with the team, the project, I learned some stuff, had a delicious pizza for lunch, made jokes, talked to new people. If you have the opportunity to come to a workshop at bart.sk, don't hesitate for a second, you won't regret it ?
Hm. More Fridays like this would be nice. After the next Frontend Masters event, we'll plan and implement another interesting workshop. Care to join us? ?
Developers' practical tips and tricks