Inspiration Mission: A Journey of Almost 5,000 km, With a Temperature Difference of 30 °C
"Hi Mišo. How was your weekend? Do you want to go to Tel Aviv?"

"I do, why not…"
This is how my participation in a business mission in Israel, co-organized by the Sapie and IT Valley Košice associations, started. The purpose was to inspire Slovak IT companies with the way it works in Israel – from Israeli infrastructure to support for startups by the Israeli government and the military.
Accommodation right on the beach in Tel Aviv was majestic and the view of the Mediterranean sea immediately removed all my initial fears. And the program? It was really inspiring.
Agriculture in a desert
On Monday, the first day of the mission, we took a bus to the city of Be'er Sheva. There were several lectures – in a library, at a university or in business centers. All the meetings were very inspiring. Mr. Beni Keshet, Director of the Innovation Section, explained to us how the desert city was able to revitalise and innovate itself.
It's a city of young people. A city that is significantly progressing and expanding and where schools and agriculture work (in the desert!). Startups and technologies are helping. Israel, for example, is self-sufficient in drinking water – they have a technology to desalinate sea water. I'll tell you, I haven't tasted better fruit even while wandering in the Seychelles!
Cybersecurity and single-atom transistors
The lecture at the university was given by a professor who convinced the Israeli government of the importance of cybersecurity as early as the 1990s. Thanks to him, cybersecurity in Israel is taught already at preschool age. 
"We don't teach young children how to drive a car, but we teach them how to cross the road safely. Just as they are part of road traffic, they are also part of the cyber world and they need to be educated from a young age, especially from the point of view of cybersecurity."
Some other interesting facts from the university in Be'er Sheva:
In about a year and a half, it's possible to technologically double the power of processors. That's directly proportional to the number of transistors. A transistor made up of 30 atoms can now be produced.

In ten years, a transistor will probably be made up of only one atom.

Then the performance of current CPUs will probably stop increasing and the era of quantum computers will begin.

One generation of software expires in one year. Therefore, it's very difficult to predict how SW will develop, for example, in 3 years. It's as if we wanted to predict what will happen in the world in 3 human generations, that is, in about 90 years…

AI is not an industry. It's technology. Quite old technology. Its foundations were laid in 1953, but only about 50 years later were computers so powerful that they were able to calculate models of artificial intelligence.
60 successful startups per year
We also visited Cyber7 and Tech7 in Be'er Sheva. They're community centers supported by the city, state and Israeli military. They serve as hubs of innovation and a base for startups, of which around 1,500 are created in Israel each year. This is where they get backing, mentors and support. And although only 4% of them survive the first year on the market, this is enough for Israel to be a centre of innovation and technology.
After a busy day, we moved to the old town of Jaffa, which is part of Tel Aviv. It was fascinating to visit a port more than 4,000 years old. The city breathed biblical history and the view of modern Tel Aviv was priceless.
And the Israeli food! Yummy.
Programmable city
The next day we had scheduled a visit to the EIT Hub Israel and Tel Aviv University Cyber Center. You wouldn't be able to see the view from the 61st floor in Slovakia. However, I was most impressed by CityZone Tel Aviv.
Imagine the following scenario: You have a great idea how to optimize traffic jams in a city using artificial intelligence. The city has everything necessary for this – remotely controlled traffic lights, cameras at all intersections, etc. You come to the city hall and present them with a project that will evaluate traffic on traffic lights and then control them to make the traffic as smooth as possible. Now imagine all the permits and paperwork that would be needed to put your project, which is in the stage of a startup or an experiment with an uncertain outcome, into practice… 
In Slovakia, it would surely take years. In CityZone Tel Aviv, you can do it with a snap of your fingers. This is a special innovative part of the city where such experiments are allowed – without unnecessary permits and unnecessary bureaucracy. This working startup is one of many that fight the pitfalls of a modern city like Tel Aviv.
In the afternoon, despite the bad weather, we moved to the SLOVAKIA – THE TECHNOLOGY TALENT HUB conference. It was inspiring to hear panel discussions with participants from successful Slovak companies such as Matsuko, Vacuumlabs or Sudolabs.
200 startups in one place
On the last day of our mission, we moved to the technology conference DLD INNOVATION FESTIVAL and Cyber tech. These were classic IT conferences where more than 200 startups had their exhibitions, along with evergreens like Bosch, Siemens and Microsoft.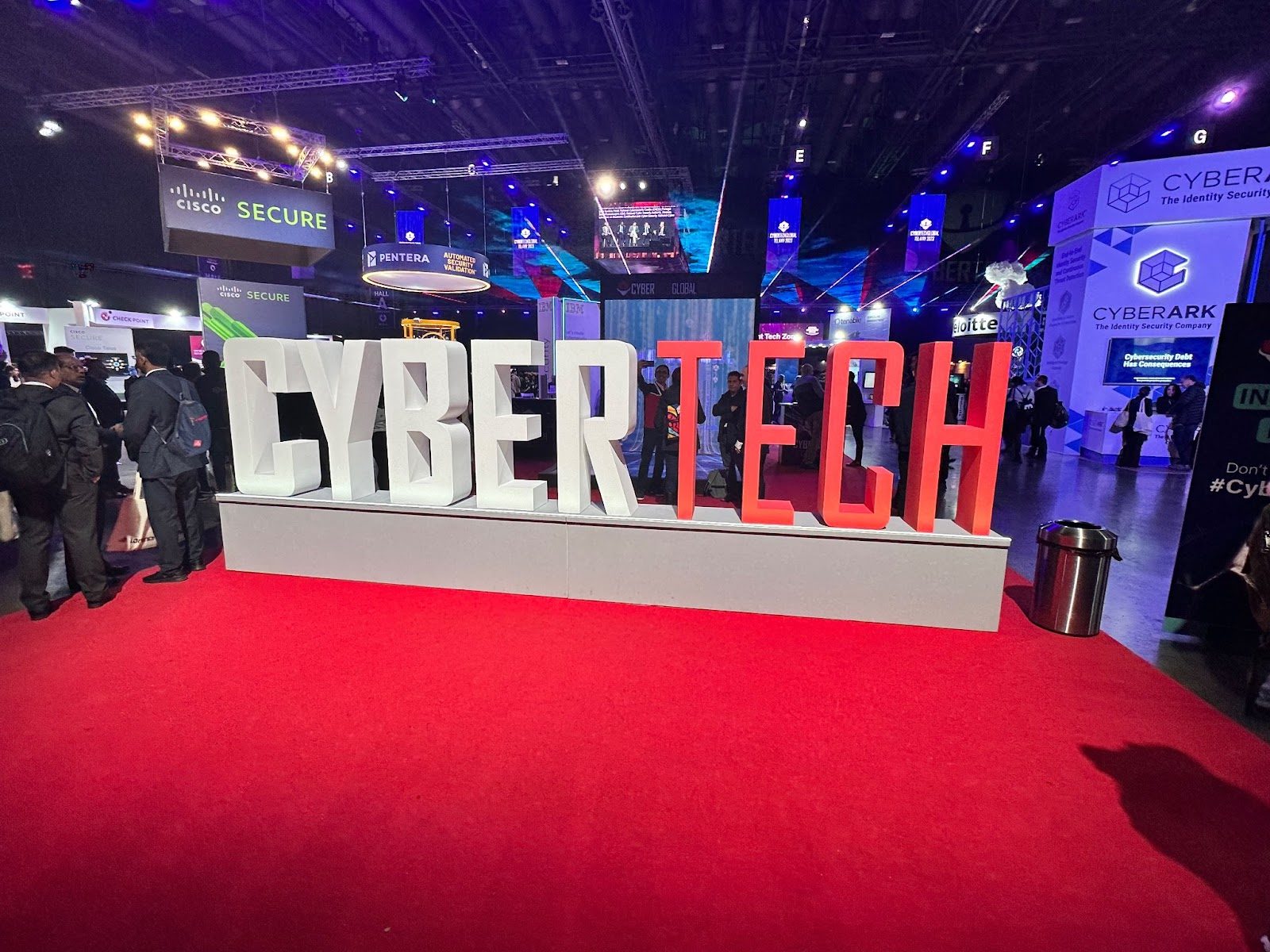 Getting out of Israel was also a strong experience, as it included interrogations at the airport, searches and checks. We managed it without any problems thanks to the strong support of Slovak diplomacy in Israel, which guided us all the time.
What have I taken from the whole mission? Israel is an island state. Yes, it's true, even if it doesn't look like it on the map. They have the sea on one side and an enemy on all the other sides. They've learned to live with it, they work on themselves and support all innovations. Yes, they have compulsory military service, both for boys and girls. But they do it with pride. This is probably because the military is one of the main sources of innovation and cybersecurity. The inability to rely on a partner – a neighboring state – makes Israelis self-sufficient in many areas. They innovate, improve and introduce technology into everyday life. And was it worth seeing Tel Aviv with my own two eyes? Definitely! ?