Eurobus online reservation system
What is Eurobus?
Eurobus, a.s. provides personal public road transport divided into urban, suburban, long-distance, international and charter transport. It owns 350 buses in a standard as well as most modern variants.
Project goals
Replacement of the old solution with a new, modern one. New technologies are not the only advantages. The goal was also:
Reduction of time of the travel ticket purchase process.
Integration of an independent API service which allows for connection with other services or partners.
Responsive version implementation.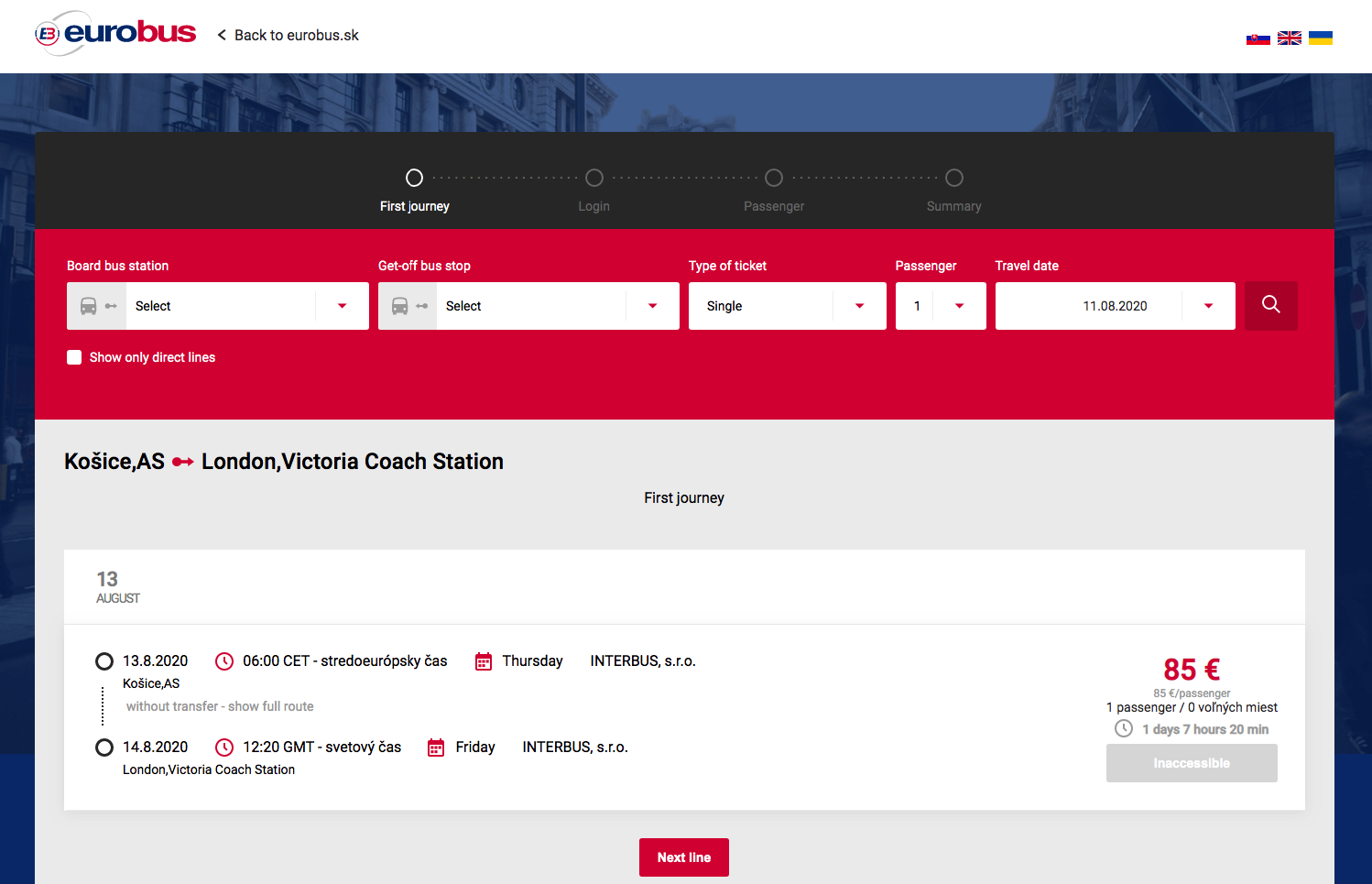 Interested in Eurobus.sk case study?