The Record-Breaking Ski Trip 2023
Why record-breaking? Because there was historically the biggest number of us, an extreme amount of snow has fallen and the journey home took some of us incredibly long because of the unkept roads. None of this, however, has deterred us from great fun and exceptional sports performances. What have we managed in less than 4 days in Zakopane?
1. Skiing (unexpected!)
On the Kasprowy Wierch peak, the slope was opened for only 4 hours due to unfavorable weather conditions. At first, it was skiing with a mild wind, later in a blizzard and milky fog, but still full of adrenaline and the power of the mountains, which was still gaining momentum.
"On the Kasprowy peak, I overestimated my strength a bit. I went for a freestyle in the woods. I ended up with a ski coming off, as it wasn't set for such a downhill. So I had to crawl back to the slope so I wouldn't fall into the 2 m deep snow. 😀"
The next day we switched from Kasprowy to Białka Tatrzańska, where the conditions were much better and even recreational skiers enjoyed the downhill. We were very pleased with the heated chairlift, which was an unprecedented luxury compared to the 2 cold bars on Kasprowy.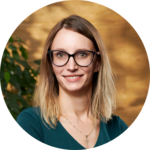 "The highlight of the trip was skiing on Saturday in Białka for me. Since I haven't skied for years, I was worried, but it was great. The slopes were just right, we were skiing together with the others and the weather was above expectations, as it originally looked like a calamity was coming that day. And an interesting fact was proven to me: sleep is overrated. 😀"
"This ski trip was different compared to the previous one mainly because we were going down slopes that finally reflected my skiing abilities. On the last ski trip, I was suffering because I had to take turns going forward and backing up. This time it was different and it's from this difference that my greatest experience unfolds – on the ski slope in Białka, I understood why this sport is great. My coworkers taught me how to enjoy skiing. And the rule was reaffirmed that for some days of skiing you don't even need skis. 😀"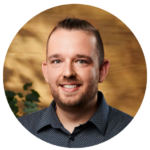 "The best experience of the trip was skiing for me. I don't ski very much, so I'm proud to have been able to slide down that small hill at all."
Some of us added one more ski day and went to Bachledka on the way home.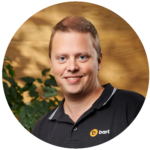 "Marek made me go skiing for the first time in 15 years. I enjoyed evening skiing and downhill in the brutal wind and the 4th stage of avalanche danger. And I also went to Bachledova valley, where I was skiing for the first time. I tried ski mountaineering myself and I experienced what it's like to be turned around before entering Tanap because it was dangerous. And I saw so much snow by the sides of a road that only one car could fit on a two-lane road. Everything was unique."
2. Sledding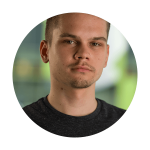 Not all the trip participants were skiers. However, to enjoy the snow in spite of that, we collected a few sleds and tried them on fresh powder. And we couldn't do without a snowball fight!
"A sled with a headlamp and a bicycle light was the best!"
3. Ski mountaineering
Marek, as an experienced ski mountaineer, motivated several of our colleagues to try this unique sport for themselves. They got to the Kasprowy Wierch peak in spite of the storm and the next day they made up for it with a pleasant skitouring to Kondratowa mountain hut.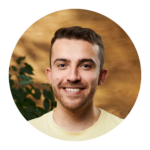 "The best experience was Friday's ski mountaineering climb on the Kasprowy Wierch peak, where we were greeted by extreme conditions – strong wind, snow and cold. The adrenaline was taken care of. At the same time, the most beautiful experience was when we made it safe and sound back to the cottage."
"For me, the best experience was the first time I tried skiing in nice conditions on Saturday – in nature and on a mountain of fresh snow, with tea on a mountain hut and a downhill ride straight to the hotel where we were accommodated."

"I'm very happy that my colleagues had the opportunity to try the beauty of ski touring. It was very pleasant to walk with them to the Kondratowa mountain hut in the freshly fallen snow.""
4. Aquapark
We enjoyed a well-deserved relaxation after a good sledding, ski mountaineering and skiing in Aqua Park Zakopane. As the right cold-hardy people that we are, we haven't missed the opportunity to alternate a hot pool with a dive into a snow blanket.
"As a non-skier, I liked swimming in the aquapark the most, especially going from a 36 °C pool to -10 °C, wallowing in the snow and then quickly back into the water. 🙂"
5. The atmosphere of Zakopane at night
After dark, those of us who still had some energy left after a day of sports, headed downtown. We were looking for good music and "smakowite" drinks as a priority, and I can safely say that Zakopane didn't disappoint. In addition to the hospitality, we were enchanted by its unique atmosphere, which was multiplied by meters of snow.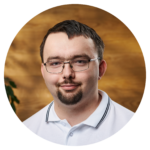 "I went on the ski trip for the first time this year. Since I didn't ski, my program was supposed to consist of visits to tourist attractions. Snow calamity made some activities impossible, but the city of Zakopane itself offered more than enough. The highlight of the whole trip was the snow – it was one of the best, but also the worst things that happened. The country looked beautiful under the snow blanket, the city was like a fairy tale. On the other hand, access to everything was made difficult or impossible. Since I haven't been to Zakopane before, I consider the city itself to be the best experience. The atmosphere it offers, especially in the winter months, is unrepeatable."

6. Pushing cars
Based on the weather forecast, we were expecting a lot of snow. However, neither we nor the locals had a chance to prepare for the meters and meters of it. So we were pulling out and pushing at least one car every day. Fortunately, there have always been people around us willing to help.
"When we were leaving, our car got stuck and even after an hour and a half, with or without chains, we couldn't get out. Luckily, the passers-by helped. 🙂"
7. Strengthening the team
Of course, I saved the best for last. As Marek said, "One of the best things you can do for a team is an event without an itinerary – just snow, skis, an aquapark, that's all you need." We were almost like a family on this ski trip. We took care of each other, made sure that no one got lost, calmed each other down in a cable car dangling in the wind, waited for everyone under the slope and made sure that everyone was okay.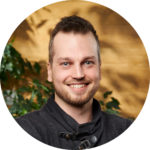 "I liked that even though it was a ski trip, the program also included something for non-skiers to do and we were together basically almost all the time – from the slope through the disco to the aquapark. It was almost like a family. 🙂"
I hope everyone had an extremely great time this year. What will the next one bring? I believe there will be more records broken. 🙂