New
Paella in Levoča or (another great summer) teambuilding in Bart style
When good people, excellent food and exemplary weather meet, it can only mean one thing. Bartans are having a summer teambuilding! Of course, traditionally, in our favourite Levoča valley. In short – we had a good time! And the details? Continue reading!
The main thing is to get to know each other
When there are over 50 people in the company and someone new comes in almost every month, it's really hard to have an overview of who is who 🙂 We know each other from the kitchen, the corridors, a little bit better if we sit together in an office. But why don't we find out some interesting snippets of information? And so we networked! And as the old infamous joke says – no good story begins with the words: "When we were eating salad…", so we had beer. And prosecco. And rum.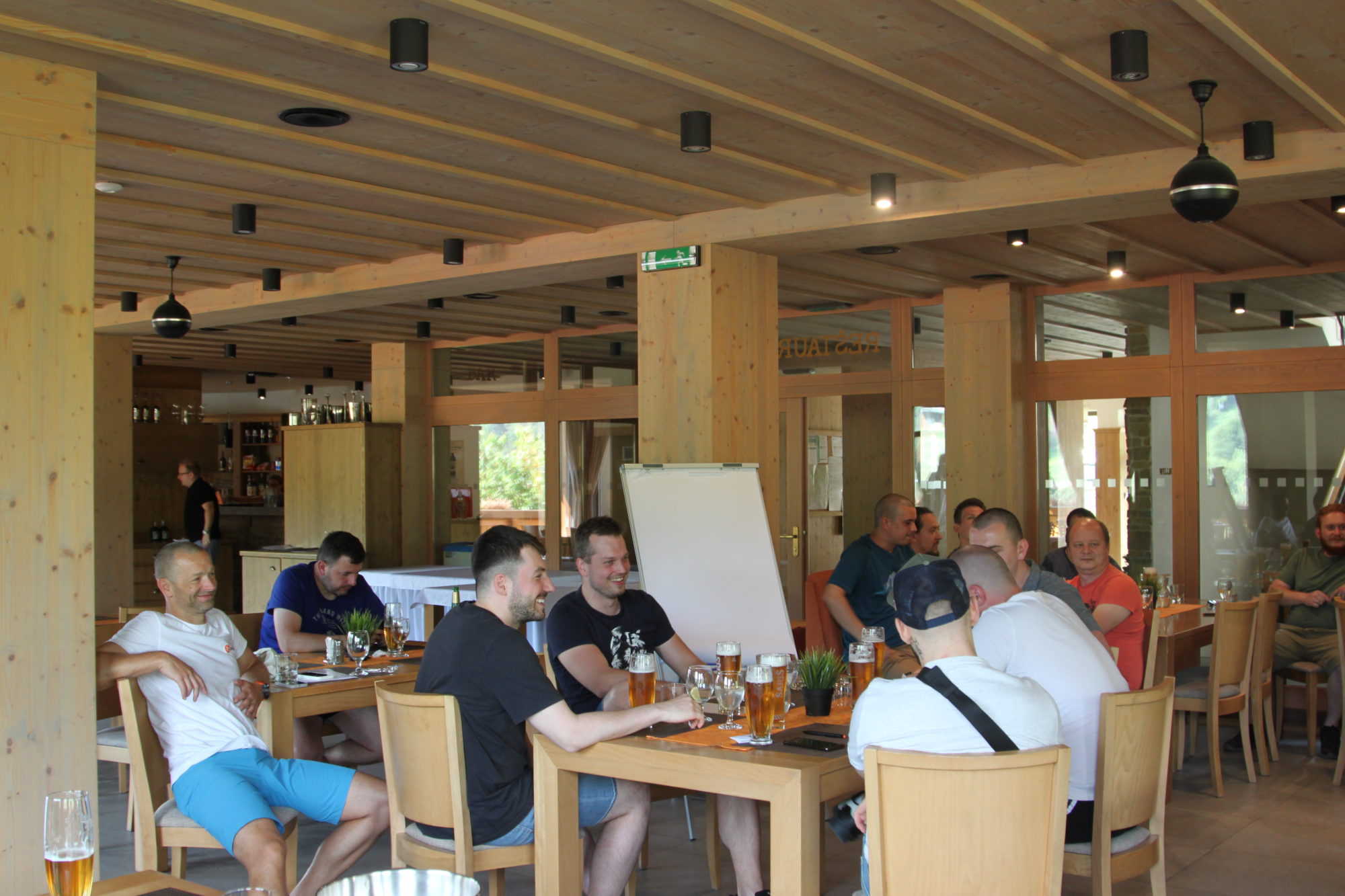 Yeah, now we know who drinks what. We got to know each other a little bit more and now we know who to call for a volleyball tournament, who used to be a music producer and that we have among us an actor whose career began and ended at elementary school. Or that our Marek has 5P (don't ask, no one knows what it means) and that when you meet someone at school and dorm when you are young, you might later find them at Bart.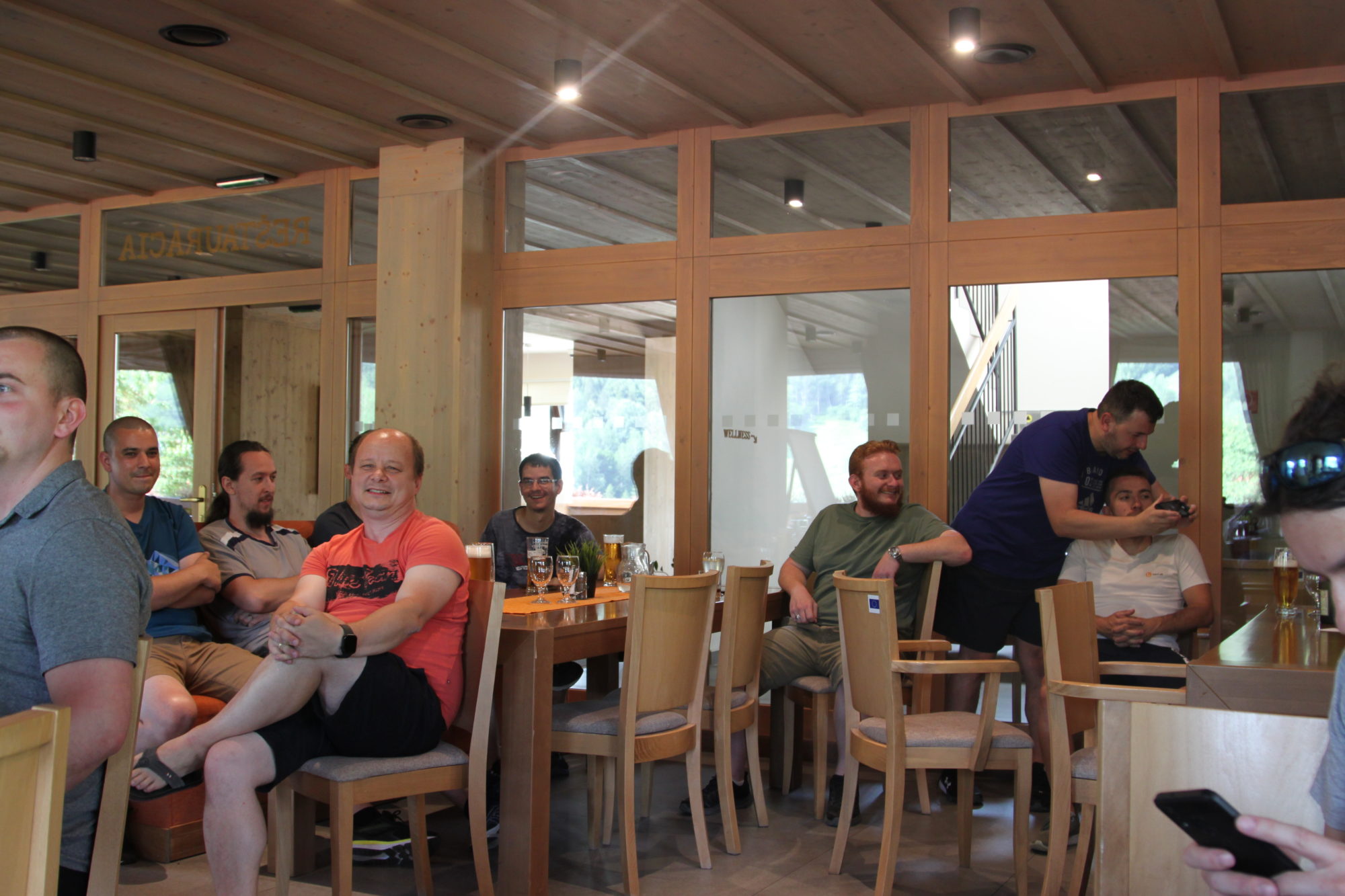 In words: Twenty-five
Bart.sk has been on the market for 25 years. We reminisced about milestones and a strong generation of people and named other colleagues who will soon be getting a company car as a reward for 10 years of work. In that time, the company has made some very important decisions. And since we also have people among us who remember the beginnings, these must have been very good decisions.
What about the next 25 years? We have an idea. Thanks to joint brainstorming, we moved into the future and thought about where we could get to. Although we hope that some of us will be e-retired by then.
Conquer all the mountains of the Tatras
We managed that, too. We drew three of us who got a sightseeing flight to any place they wanted. They chose the Tatras and in a few minutes they managed to "conquer" all their peaks. Not everyone can do that!

And how did they like it?
"Looking from above only confirmed how beautiful and extensive the Tatras are. I also enjoyed sitting next to the pilot, as I am fascinated by planes." Ady

"Beautiful views of the High Tatras and their surroundings with amazing commentary from the pilot. It's one of my top experiences ever." Dávid
On the next day, one part of the team moved home (on bikes from Levoča to Košice!), another part decided to persevere and tread Levočské vrchy on bikes and the last part went hiking.
Zobraziť tento príspevok na Instagrame
Na druhý deň sa jedna časť tímu presunula (na bicykloch z Levoče až do Košíc!) domov, ďalšia časť sa rozhodla vytrvať a prešliapať na bikoch Levočské vrchy a tá posledná sa vybrala na turistiku.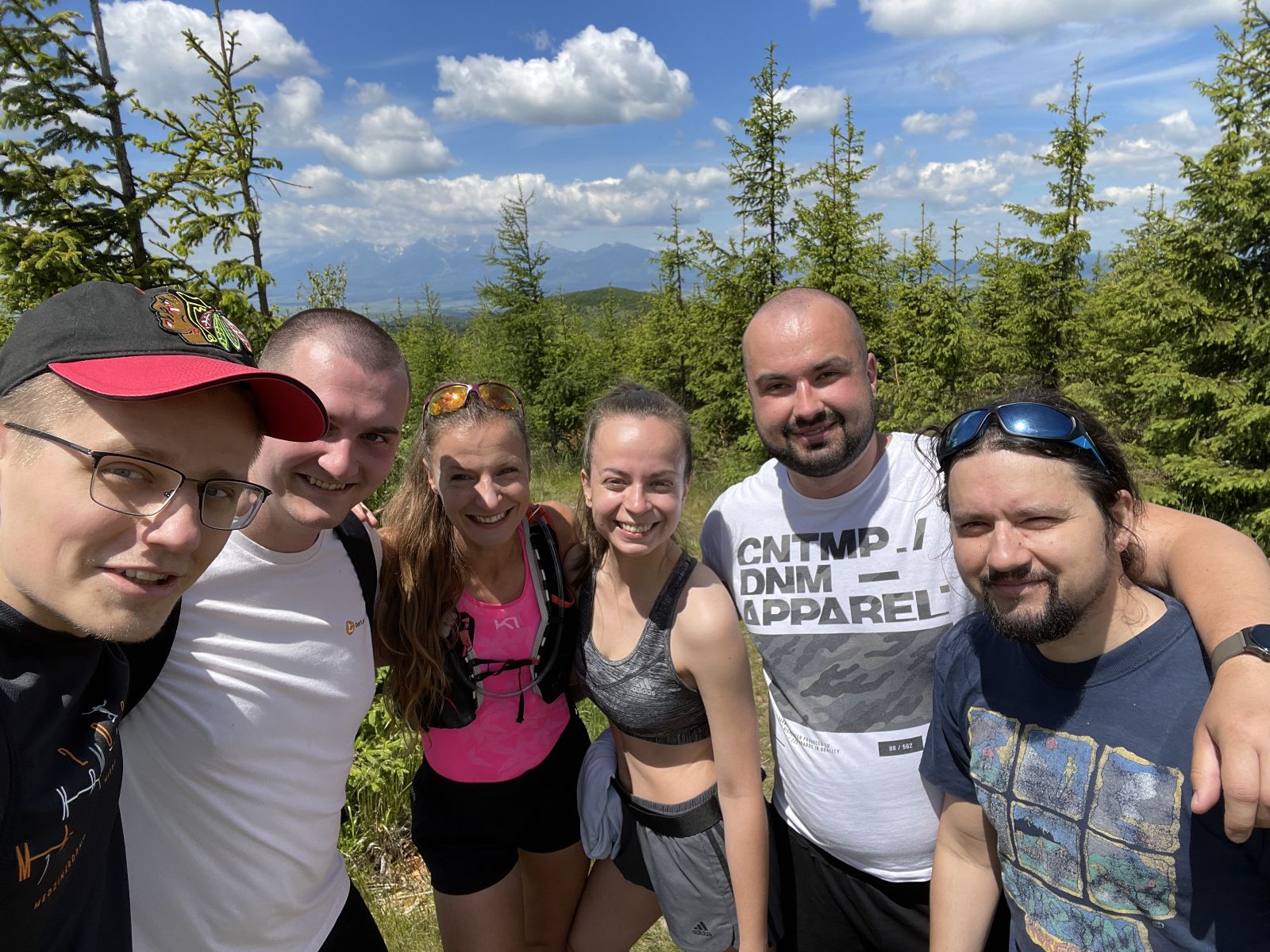 And since one has to eat, we also took care of the gastronomic experience. 30 scrambled eggs? No problem! Goulash to feed starving athletes? Anytime! But a Mediterranean paella for dinner, you don't see that often. Mišo, Viktor, thank you!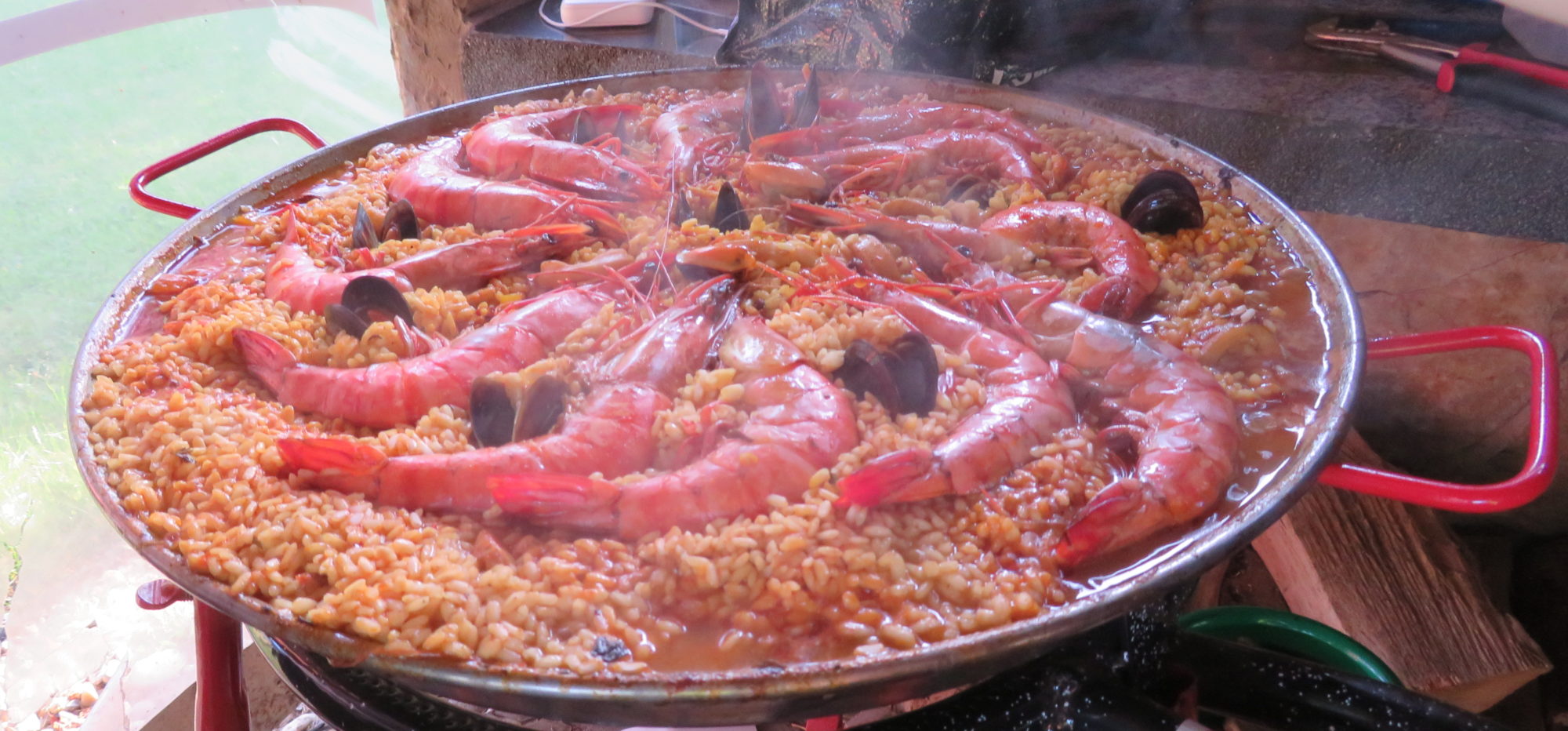 What about our impressions?
Since our company is constantly growing, during a normal working day one doesn't have a chance to meet colleagues with whom they don't share an office. During this event, I found out that if Mišo quits programming in old age, he has to be a cook! Even an ordinary 14 km hike can easily be turned into a "pleasant" 21 km. We can easily start a bart.sk band and in case we won't be e-retired in a few years time, most of us will probably make a living in music.
And I look forward to what awaits us at a teambuilding in the autumn! 🙂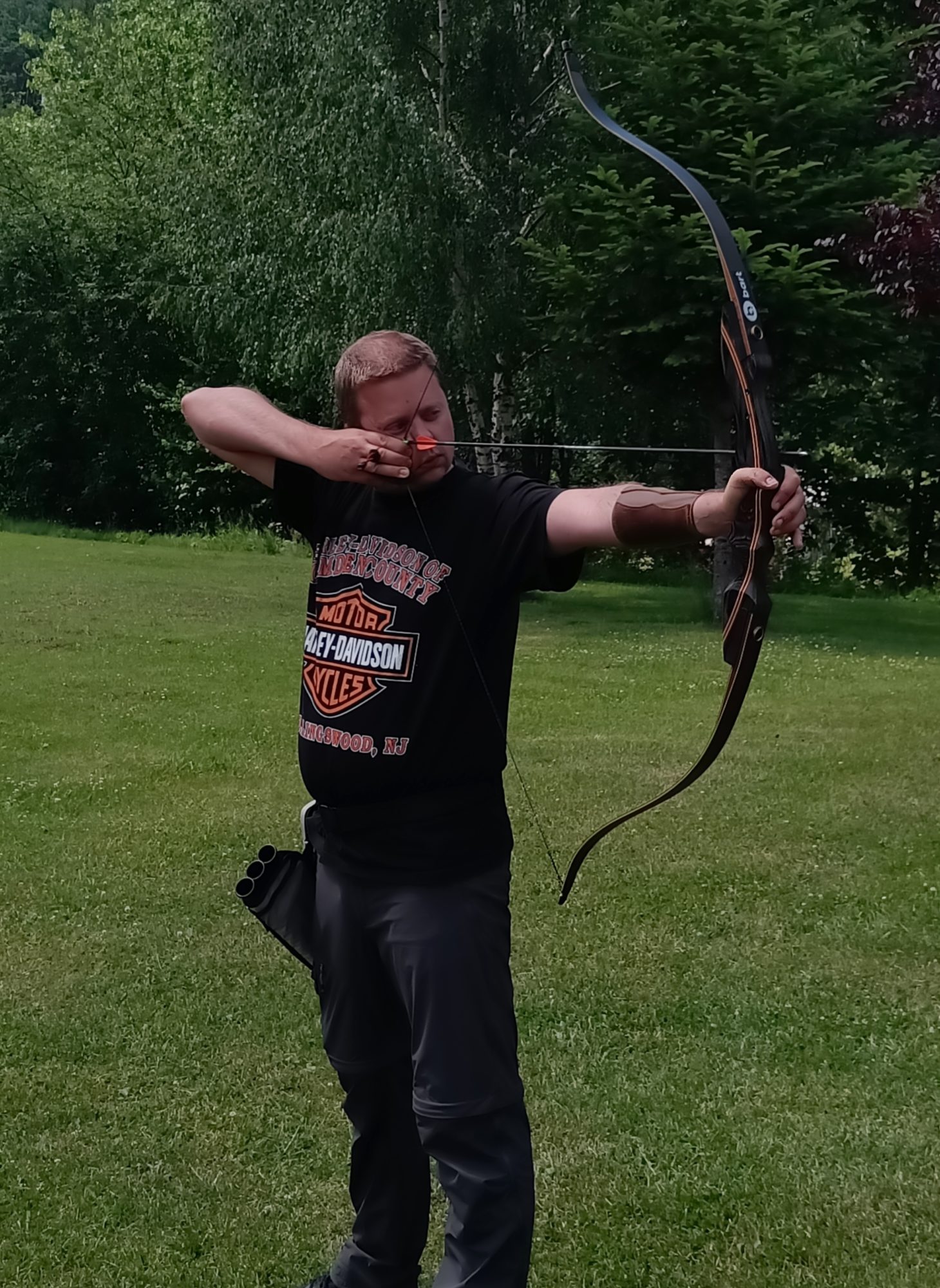 We experienced an event together again, where we got to know each other better, did teambuilding activities, we cooked together and ate it too :-). We discussed the development of the company so far (after all, we've been on the market for a quarter of a century), we reminisced about the main milestones and we brainstormed about where we see the company in the next 25 years. In addition, we drew from among ourselves winners of a sightseeing flight over the Tatras. And I am glad that I learned during the "get-to-know" that we have a chess player, a volleyball player or a teacher among us.
I met colleagues who I either only meet in the hallways or who I didn't see at all. I really liked the company-wide brainstorming. Thanks to bart, I saw the Tatras from above (from a plane). I found out that Bartans are amazing singers, musicians and dancers. We thank Mišo for a really special meal.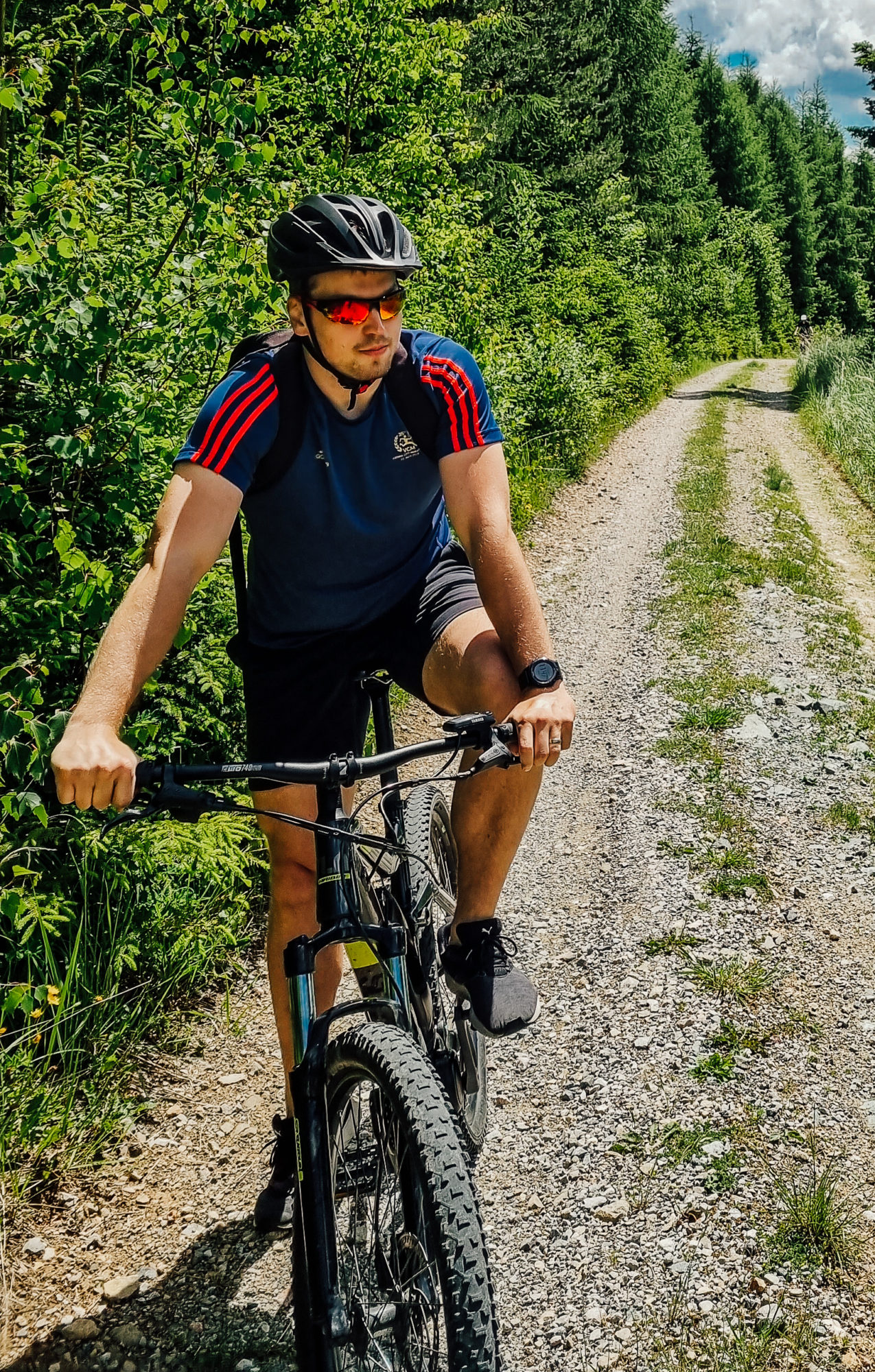 I associate our chalet trips mostly with the fact that we play and sing well. This one was no exception. We brought 5 guitars 🙂 The next day we went to sweat on our bikes and explore the surroundings. The archery prepared by our colleague Mišo was also excellent.
And as they say, "what happens in a chalet, stays in a chalet."
That's what we stick to.
Do you want to come to the autumn teambuilding with us? Then it's time to send us your resume! And if we vibe, maybe we'll have some new common secrets after the fall.
This time it went like this and it will be even better in the fall!