A course that every tester should try
When I was offered to take the ISTQB CTFL certificate in mid-January, I thought – why not? During the Christmas holidays I indulged my body, now is the perfect time for my head to level up.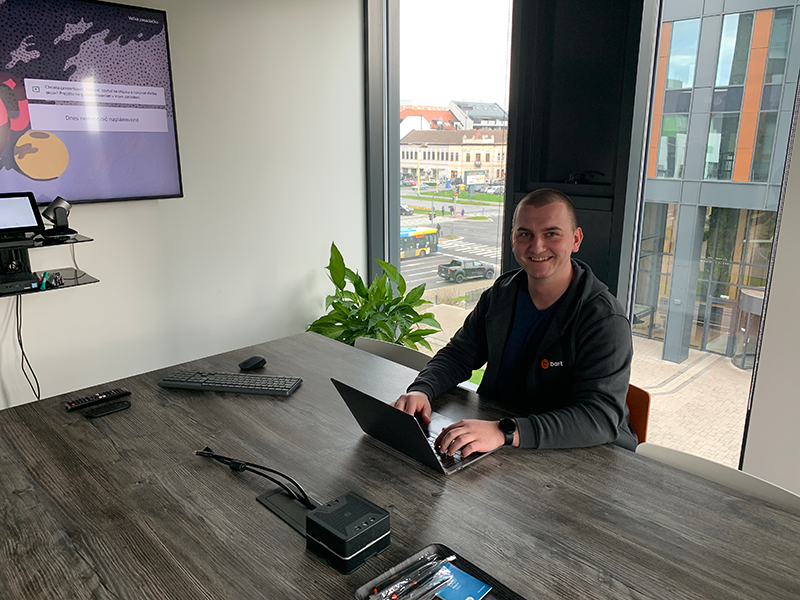 Let's be serious now
Although I've only been working as a tester for about half a year, I've already discovered that QA is a very important part of the development process and I'm aware of the responsibility that this profession entails. The opportunity to acquire new knowledge and experience was especially useful to me, as I started working for bart immediately after university, without previous experience with working in a QA team. I didn't hesitate for long and keeping up with the slogan "I know that I don't know anything" I decided to find out how much I don't know yet.
Certification process
So let's go in order – the ISTQB CTFL certification process includes basic concepts and terminology that are used in QA, regardless of whether the product is developed agile, by a waterfall model or otherwise. At the beginning of the course, I got acquainted with the basics of testing itself – what a QA member shouldn't miss when planning, developing or testing. Later, I looked at the various techniques and principles of testing, what and when to use correctly, information and dependencies between features that need to be taken into account in order to maintain high quality of the product.
What caught my attention and surprised me is the fact that in the course of the preparation I also learned information about how a tester should look at an issue and how to properly communicate individual problems that may arise in practice. Working with data is also important in this profession – this is probably why individual analysis and visualization techniques are included in the curriculum of this course. Pleasant relief from the theoretical basis came with tasks focused on the logic of product testing itself, during which a person "rests" a little bit throughout the preparation, but also the test itself.
The course simply gave me a foundation that every good tester should know and translate into practice. But you can find all this and much more about ISTQB certification online, along with materials for preparation (notes) or sample tests. Who wouldn't give that a try?
The process of certification
What you may not find online is a detailed description of how the certification takes place during a pandemic. The exam itself lasted one and a half hours, but preparation was a big part of it and for that, even the CIA wouldn't have to be ashamed. Since I was writing the test at home (at an empty office), there were strict rules – detailed filming of the room in which I was sitting, flight mode on the mobile phone throughout the exam, a nice gentleman who was watching me all the time to see if my eyes weren't dodging the screen too much, filming my dear self from 2 different angles, and of course kicking out if I happen to be offline for even 10 seconds. Well, they got it all figured out really well.
As far as the exam itself is concerned, it can really be handled with knowledge from the available notes, and the tests are very similar to the trial ones. I was preparing for about a week and I was pleasantly surprised that most of the things from the theoretical part are actually used in practice in Bart and were very well known to me.
To sum up, it was a very pleasant experience and I learned a lot of new things that will certainly be a good basis for further ISTQB certification in the future, as I want to continue testing.
Do you want to become a part of our team too?